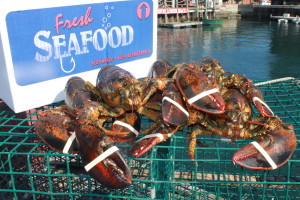 Fishing is an up and down affair and our prices and availability fluctuate.  Call +1 (401) 847-1700 for the current scoop or email us at crab@newportlobstershack.com.  Come summer, we will go back to listing approximate prices online!  
Shipping is available to the continental US here.
LOBSTER
Hard Shells: Under 1.5 lb= market price
New Shells: Under 1.5lb= market price Over 1.5lb= market price
Culls: call for prices, but they will cost less. Limited availability.
CONCH
$4/lb
**We don't sell fin fish at this time.