Live Market & Kitchen Hours:
Live Market Hours: Friday, Saturday, & Sunday 10:00am to 6:00pm
Kitchen Hours (opening soon!): Friday & Saturday 11:30am to 8:00pm, Sunday 11:30am-7:00pm
These are a few of our menu items…
Please keep in mind that market prices change and we often have specials. If you want to know what else we're cooking up, or current prices, call us at 401-847-1700. 

Steamed Lobster Dinners – $20-22
Fresh Lobster Rolls
'Chicken Sized'- $15    'Select-sized' $22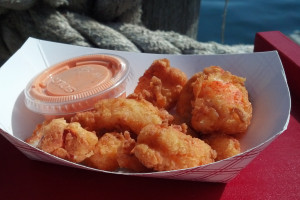 Lobster Bites – $18 or Lobster Strips – $13
6oz lobster meat, lightly fried – think chicken nugget but Lobster!
Other favorites are:
French fries – $4
Lobster Meat – hand-picked and sold by the pound – $52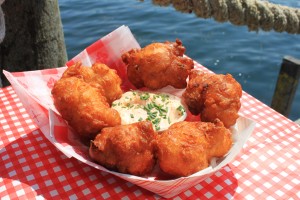 Lobster Cakes – $8 for 6, $15 for 12
similar to a clam cake, but with lobster meat!
 
Lobsterman's Bisque – $6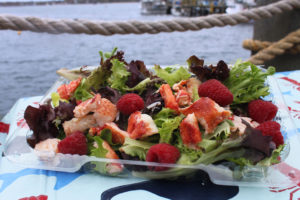 Lobster Green Salad- $15